BRINGING OUT THE BIG GUNS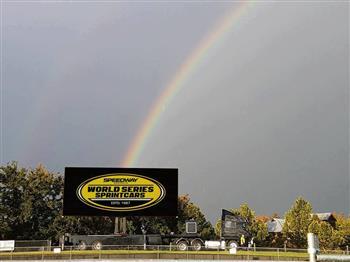 With 48 square metres of surface area, the on-track action will look better than ever when relayed onto the BSA super screen that will travel around the country. Coupled with superb mobile production facilities and an increased number of roving cameramen, spectators at the track and viewers in the comfort of their living rooms will be able to enjoy the full World Series Sprintcars live experience.
Martin Pettifer of Big Screens Australia is excited to be back. "We can't wait to get on the road with the teams for the entire summer" he commented, "and over the last few years we've developed new and exciting techniques to enhance the show for Sprintcar fans."
Speedway Australia General Manager Tim Savell was similarly enthusiastic. "Since they last provided services to World Series Sprintcars, Big Screens Australia have become world leaders in live event production, gaining experience throughout the country and in Asia and New Zealand. We're delighted to have them back on board, and pleased to be able to offer a bigger screen for tracks and fans to get excited about".
Posted: 20/11/2017