DRIVER ANNOUNCEMENT - BROOKE TATNELL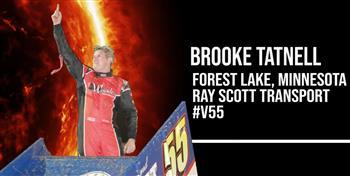 The most successful driver in World Series Sprintcars history makes his long-awaited return as a contracted driver in 2019/20 – Brooke Tatnell is back, piloting the V55 for Mount Gambier based Scott Motorsport.
Regarded by many as one of the greats of Australian Sprintcar racing, nine-time World Series champion Tatnell contested the inaugural series way back in 1987, finally securing his first crown in 1994/95. Brooke Tatnell is also part of the only father and son combination to ever win a World Series Championship, with his father George taking back to back titles in the late 1980's.
Having shown promising speed in the six events contested last season, the combination of Brooke Tatnell, Ashley Scott and the Scott Motorsport team will be looking to hit the ground running in 2019/20, as Brooke chases a 10th World Series Sprintcar title to cap off his illustrious career.
Brooke Tatnell is the ninth contracted driver confirmed for World Series Sprintcars in 2019/20.
Click here to view the video.
Posted: 8/11/2019