DRIVER ANNOUNCEMENT - DAVE MURCOTT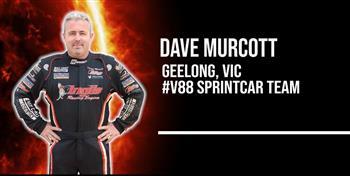 Two-Time Australian Sprintcar Champion Dave Murcott makes a welcome return to World Series Sprintcar competition as a contracted driver in 2019/20, piloting the famed Victory Lane Racegear V88 Sprintcar Team
Statistically one of the most consistent drivers to ever contest World Series Sprintcar competition, Murcott has never won an outright series crown, with a best result of 2nd Overall in both 2010/11 and 2014/15. However, with nine World Series Main Event wins to his name, the current Victorian Sprintcar Champion looks set to break his duck in season 2019/20, and challenge for that elusive first WSS Title.
Dave Murcott marks the eighth contracted driver to be confirmed for World Series Sprintcars in 2019/20.
Click here to view the video.
Posted: 8/11/2019