DRIVER ANNOUNCEMENT - JOCK GOODYER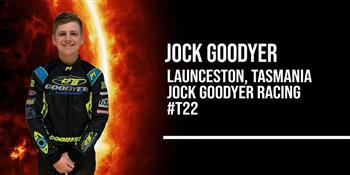 He made history in 2018 as the youngest ever World Series Quick Time Award winner, now Tasmania's Jock Goodyer Racing will become one of the youngest ever contracted drivers as he prepares to contest his first full-time World Series Sprintcars campaign in the D&B Goodyer Developments T22.
2018/19 was a breakout season for Goodyer, cementing him as one of the future stars of the sport with performances that belie his tender age of just 18 years old. This included winning the Tasmanian Sprintcar Championship at Latrobe, together with a string of standout performances in selected World Series events in Victoria and Queensland. Now teamed up with the vastly experienced crew chief Glen Beaton, Goodyer could prove the surprise packet of 2019/20 as he squares off against the sports established stars on its biggest stage.
Jock Goodyer now marks the fourth contracted driver to be confirmed for World Series Sprintcars in 2019/20.
Click here to view the video.
Posted: 8/11/2019