DRIVER ANNOUNCEMENT - RUSTY HICKMAN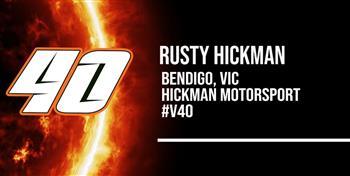 After a breakout season in 2018/19 which saw him challenge for a number of Quick Times, together with his first Preliminary A-Main World Series victory, Victoria's Rusty Hickman will return as a contracted driver in 2019/20 in the Hickman Motorsport Vic 40.
Rusty Hickman was the surprise packet World Series Sprintcars last season. Any doubts about the 19-year old's inexperience were quickly put aside, thanks to his incredible speed in Time Trials, backed up by race craft equal to many of his more esteemed peers. After an off-season which saw him contest the 59th Knoxville Nationals, together with a string of other events in the US and Australia, Hickman will be out to improve on his 4th overall from 2018/19 and challenge for what could be his first World Series Sprintcar title.
Rusty Hickman is now the seventh contracted driver to be confirmed for World Series Sprintcars in 2019/20.
Click here to view the video.
Posted: 8/11/2019