ELIASON FOR KRE SPEEDWEEK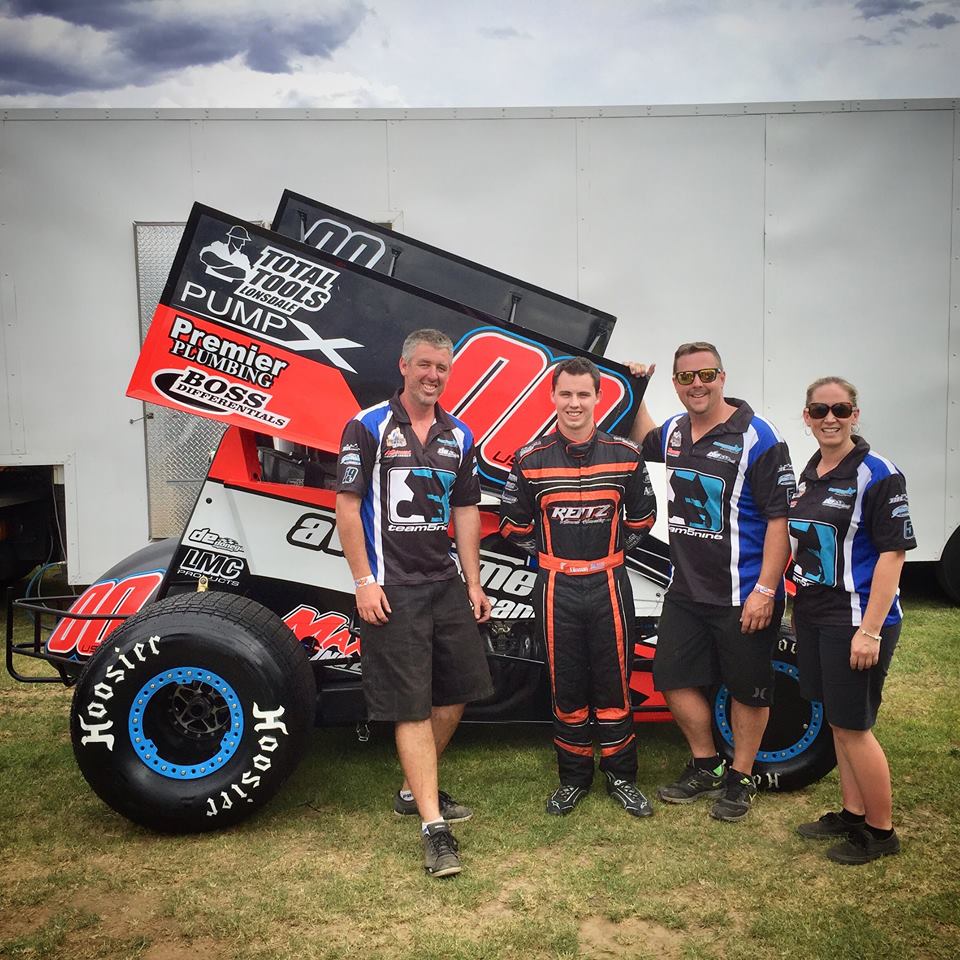 USA Hard Charger Cory Eliason has been confirmed as a starter in the KRE SPEEDWEEK component of QSS World Series Sprintcars, the 31st annual tour.
The 26 year old from California will join the Adam Currie/Jared Wilson owned Team5nine based out of Adelaide for the high intensity, drama charged mini-series that has become a fan favourite over recent years.
Eliason has enjoyed a successful USA season to date winning 9 feature events including a direct A-Main start at the Knoxville Nationals and is looking forward to his return to Australia, "I'll be sharing in a much heavier work load than previous commitments in Australia" Eliason said.
Eliason put a 'cat among the pigeons' when he snatched the $10,000-to-win 360 Allstar Challenge at Simpson Speedway in early 2017 and will return to defend his crown on January 13.
"The deal has taken about 6 months to come to fruition" Currie said. "We are excited to be a part of WSS in season 2017-2018 and for that purpose we have imported a car previously owned by Cory.
The GF-1 chassis will be powered by Adelaide based Maxwill Race Engines and will be supported by Devil Karts and Awesome Landscapes during the tough SPEEDWEEK competition. 16 QSS/WSS contracted drivers and the wealth of 'wild card' talent nominating, I expect it to be an accomplishment just to secure an A-Main start."
Currie a regular driver in the SA domestic competition is enjoying his stint as 'spannerman' alongside Jared claiming
"The 3 of us will share in the decision making process."
Manager of Premier Speedway David Mills is pleased by the potential of KRE SPEEDWEEK. "This will be a spectacular week of racing, boasting big names of Sprintcar racing in Australia plus visiting Americans.
Photo: Eliason flanked by Team5nine, Jared Wilson (left), Adam Currie and Liz Weaver.
Posted: 25/10/2017