GLEN 20 FAST AND EFFECTIVE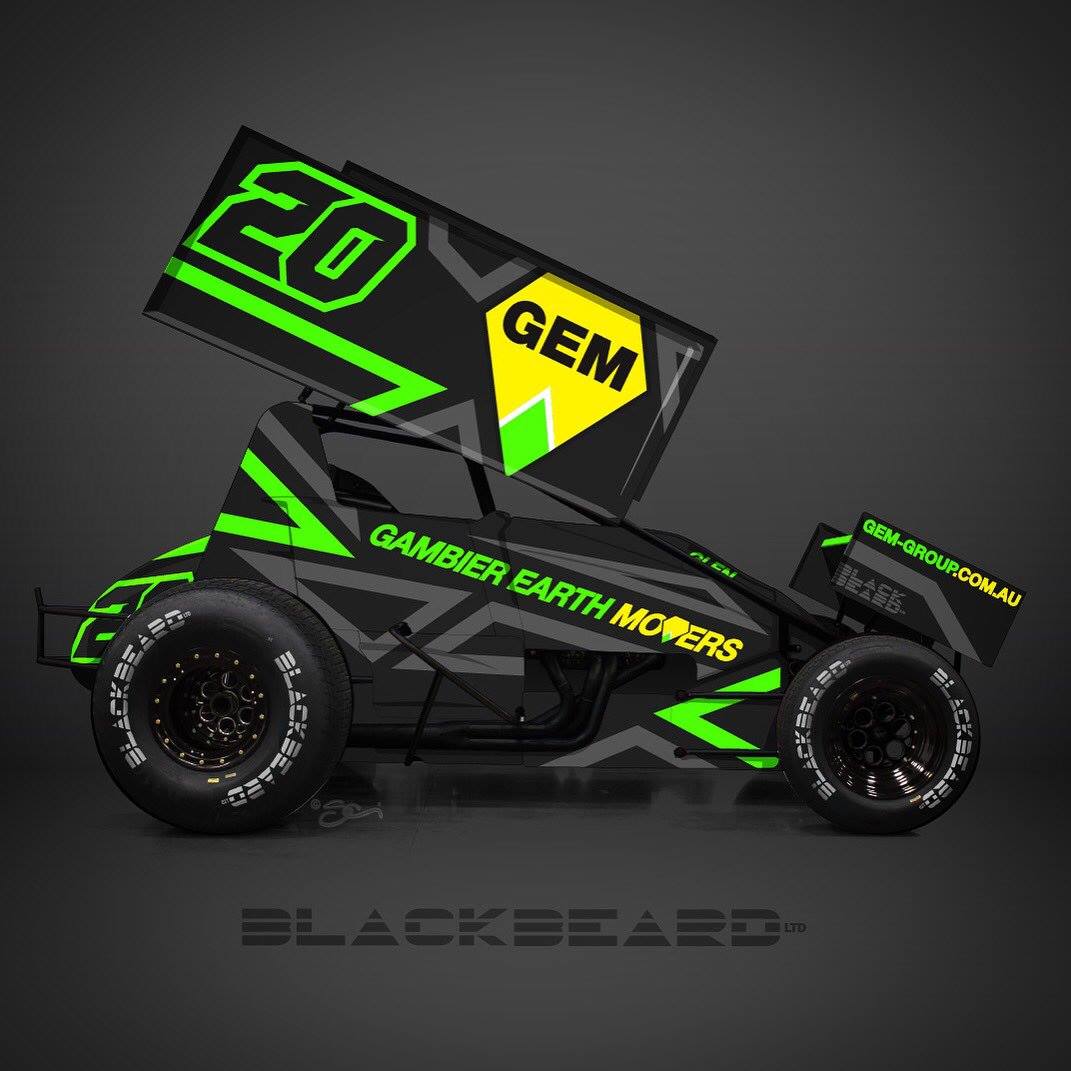 At a towering 6 foot 4" Mt Gambier's Glen Sutherland is a growing force on the national sprintcar scene with a focused commitment to travel more and race more in season 2017-2018.
Glen cut his teeth racing a Toyota Corolla throughout his junior years prior to jumping into the open wheel section of Limited Sportsman. His introduction to the main game of Sprintcar competition occurring just over a decade ago.
Now at 32, Glen believes it's time to have a crack at Australia's toughest national Sprintcar competition.
"We have assembled a great team in Crew Chief Glen Beaton and crewman Kent Collins and I'm very happy with the Gambier Earth Movers Maxim Chassis' and the Rider Engines program out of Pennsylvania." Sutherland said. "We are getting faster and the great working relationship the team has is becoming very effective." Sutherland said.
The team was rewarded with their first A-Main win during last season, "It was a sweet victory considering it was at our hometown track. 'GB' is preparing the car to suit my style which builds my confidence each and every time I enter the track."
The GEM team is looking forward to the challenge of Glen's first assault on World Series Sprintcars "We have set the bar pretty high as to qualify into each A-Main. That will be pretty tough considering there are 16 very strong contracted teams, plus a wealth of talent that will be injected by the casual nominations."
Glen Beaton returns to World Series Sprintcars and is looking forward to a very competitive championship. "We have completed 9 shows already this season, more than anyone I think and each time I have recognized improvement in Glens performance, I'm excited to be on the road and part of his first WSS Challenge and the Bunyip Print Rookie of the Year Award."
The new-look 20 of Mt Gambiers Glen Sutherland will turn heads.
Posted: 12/10/2017