HANG ON RACEFANS…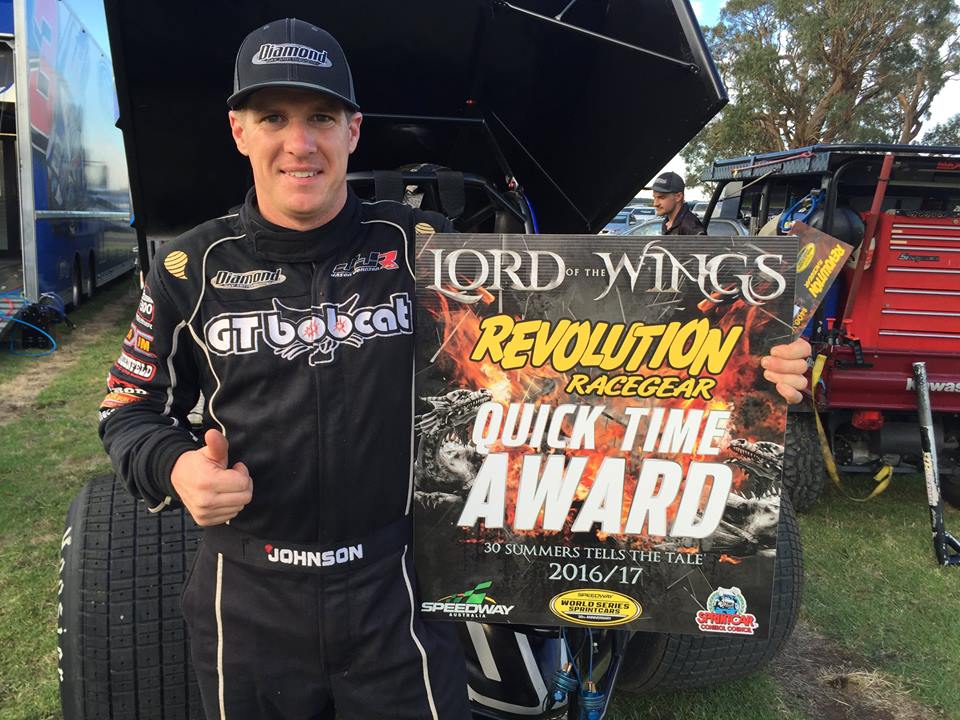 On the back of the Eliason announcement comes the news USA's Jason Johnson will also return for the KRE Speedweek component of QSS World Series Sprintcars.
Johnson a Knoxville National Champion will join his mate, Bunbury based Steve Stathy of Diamond Bay Motorsport to contest the drama charged Sprintcar mini-series which touches down at Murray Bridge Speedway, Borderline Speedway Mt Gambier, Avalon Raceway and Premier Speedway in Warrnambool.
"I love the challenge of Speedweek, "Stathy said. "It's as much as a mental stretch as a physical challenge in getting the upper hand on all the teams contesting Speedweek."
Diamond Bay Motorsport will campaign a revamped No. 26 Maxim powered by Maxwill Race Engines and will look for outright wins in each round. "We experienced the highs and the lows of motorsport during the Series last season when we totaled a car then backed up to score Revolution Racegear Quicktime and the feature win at Avalon," Stathy reflects. "The comeback at Avalon was certainly an emotional win for the team."
Stathy indicated Johnson will also do the 'Classic' at Warrnambool and possibly the 360 event at Simpson during his visit.
Promoter at Avalon Raceway Jeff Drew is thrilled by the news. "This is great for the fans and Speedway, the fact that the intense Johnson/James McFadden battle is set to return to Avalon once again is a promoters dream." Drew said. "Johnson will relish in the drama, throw in all contracted drivers plus the 'Wildcards' I believe we have a series everybody will want to witness."
KRE SPEEDWEEK will commence on Boxing Day at Murray Bridge Speedway for A 2 night/2 round spectacular then moves to Borderline on December 28, Avalon Dec 30 and wraps up at Warrnambool on New Year's Day.
Posted: 27/10/2017