Keller to Ramp Up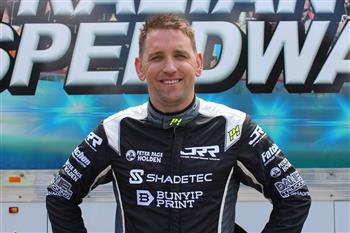 Adelaide based QSS World Series Sprintcars contracted driver Brad Keller is set to ramp up his early season with a focus on qualifying at this weekend's double header at Murray Bridge and Mildura.
Starting mid pack in the A-Main makes it a hard task to get to the front," Brad said. "so we will focus our attention to time trials and qualifying to move up the grid."
Keller has finished 5th and 6th to date in his Shadetec/Bunyip Print No.19 Maxim powered by Maxwill Race Engines, results he considers 'not to bad' but would like to improve upon as he enters his preparation period for World Series Sprintcars.
Keller will take the green at the Murray Machining and Sheds Murray Bridge Speedway this Saturday Night in the annual Ultimate Pink Night and back up Sunday Night at the Timmis Speedway in Mildura for the Col Beasley Classic.
The 2 nights will be a taste of KRE Speedweek to come "I'll looking for a clean run at Murray Bridge and a good night at Timmis." Brad said.
Other WSS drivers on the grid this weekend include Glen Sutherland, Jamie Veal, Darren Mollenoyux, Jye O'Keeffe and WSS Drivers Champion James McFadden steering the Jack Lee 25 in Round 3 of the Eureka Garages and Sheds Series.
Posted: 31/10/2017