NEW LOOK QSS WSS31 MAGAZINE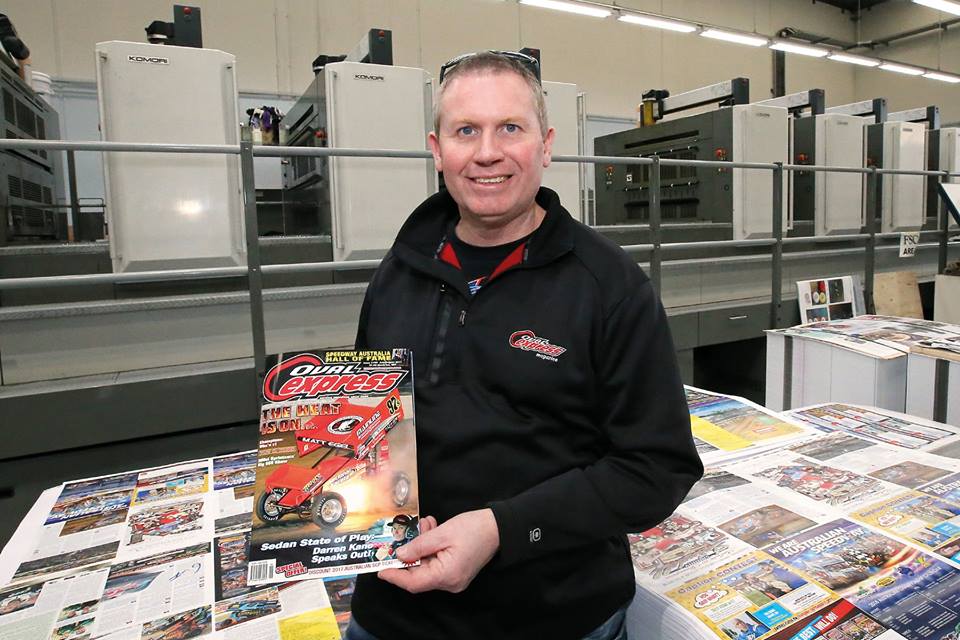 The glossy colour magazine familiar to Australian Speedway fans will feature a well-documented review of World Series events and personalities including articles focusing on the popular Speedweek Carnival, our USA based competitors, The Devil and Western Swings plus a full review of WSS31 in the April Edition.
Managing Editor Phil Jordison, an avid speedway historian who has reported on the series since its inception in 1987 is thrilled to be 'on the road' again.
"Oval Express Magazine has long been a supporter of World Series Sprintcars and we're delighted to return as an 'Official Partner' in season 2017-18, a season which promises to be one of the most exciting and enthralling yet. While we're looking forward to documenting a 31st slice of WSS history through the glossy pages of Australia's premier speedway publication, we're delighted to be commissioned to produce the Official 2017-18 WSS Program as part of our upcoming December issue, which will surely be a bumper edition."
This exciting aspect of the association is an innovative approach to the official QSS World Series Magazine. For the first time Oval Express will include a comprehensive segment dedicated to WSS31. The second half of the magazine will be the official WSS Magazine and will be on sale at your nearest stockiest from mid-December and at QSS WSS31 venues.
General Manager of Speedway Australia Tim Savell welcomed OE. "This is a great initiative that will make information about QSS World Series Sprintcars available to a wider audience, while also supporting a long-term stakeholder in the sport. We're proud to be associated with Oval Express, and delighted to enter into this arrangement with Phil and Michelle Jordison."
WSS31 Co-ordinator Shawn Mortimer said this was a project 18 months in the making and trusts it will be a great record of posterity for all concerned.

Photo: Managing Editor of Oval Express Phil Jordison recently celebrating the 200th edition of Oval Express Speedway Magazine.
Posted: 19/10/2017