PRYDE AND HIS PASSION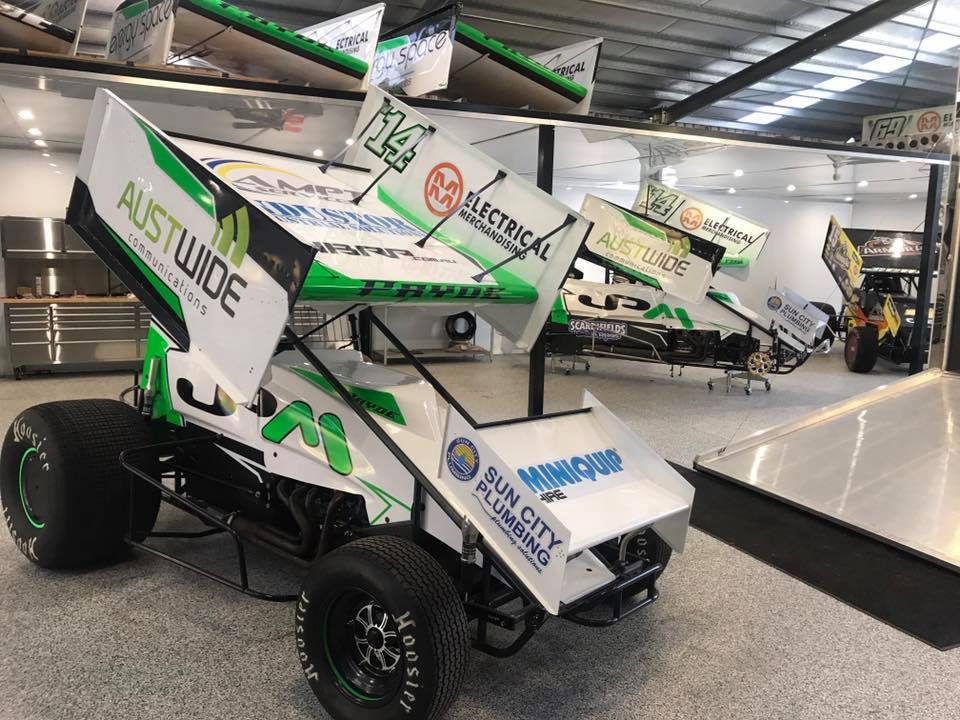 Perth based business entrepreneur Jason Pryde, is driven…
Driven by a desire to grow and succeed not only in his business world but also in his chosen sport of World Series Sprintcars.
In a relatively short Speedway career, the 33 year old recognizes that to grow and succeed in his 3rd year of World Series Sprintcar competition, consistent and strong qualifying is key to achieving his goals.
In season 2017-2018 Pryde will employ determination, resilience and passion in his bid to improve and looks to his Crew Chief Jono Coyle for support.
"We will campaign Kistler powered Cool Chassis' and will be supported by Austwide Communications throughout the 14 rounds, 15 nights of WSS competition," Pryde said "Jono and I have teamed up again for our 3rd campaign, we are familiar with each other and our equipment with our performances steadily improving as last seasons 30th anniversary tour progressed."
Pryde now looks for results, his goal is to finish the series within the top 10. He acknowledges the teams announced to date are strong and the success of the number of contracted teams will make it a tough assignment going into WSS31.
The now familiar green themed JPM will also carry the support of Greys Online, Industor, Miniquip, Ian Boettcher Race Parts, Sun City Plumbing, AMPT Services and MM Electrical.
"I believe World Series Sprintcars has a history that cannot be matched in Australian Speedway, Pryde said "It's also a competition recognized for its intensity and its calibre of racing, I'm proud to be a part of a national competition that will drive me to achieve my goals in growth and eventual success."
Posted: 6/10/2017