SCHATZ DOMINATES AUSTRALIAN OPEN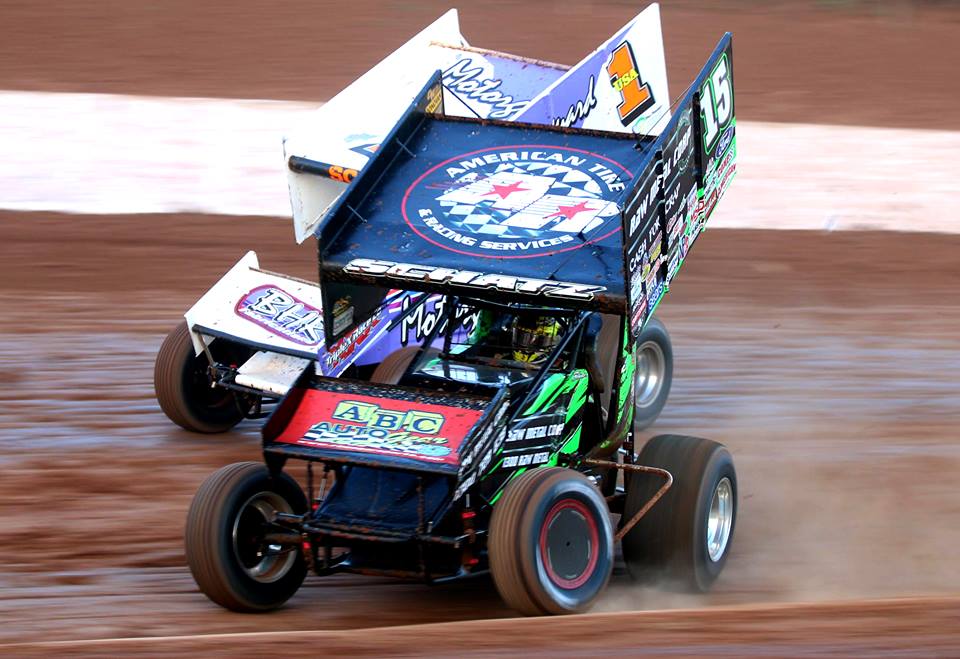 Nine-time World of Outlaws Sprintcars Series Champion Donny Schatz has once again regained his authority on the Australian Sprintcar Open with a dominant flag to flag win at Brisbane's Archerfield Speedway.
Schatz started on the front row outside of Kerry Madsen who was aiming for hat-trick after winning the two previous years but Schatz led the 50 lap contest from start to finish with only one caution brought on by a spin from Bryan Mann on lap nine.
Despite his best efforts, Madsen couldn't reel-in the North Dakota native who was able to maintain a six second lead for the majority of the race, claiming his 25th World Series Sprintcars A-Main win since his first victory in the series in Kalgoorlie in 1999.
"This is a great way to finish off our trip to Australia. The track was way more slick then I expected so it turned out to be vital to get a good start over Kerry."
The remaining podium positions were decided somewhat controversially however, after Madsen was deemed to have made an illegal infield pass on Pennsylvanian Lucas Wolfe with a post-race ruling awarding Wolfe second place and Madsen relegated to 3rd.
"The chief steward made the right call there," Madsen said to the surprise of the huge crowd, "because on a track like that I had to try whatever I could to make a pass on Lucas and unfortunately I found myself across the bottom line. But this has been a massive few weeks for our team and they have worked extremely hard and I am so grateful to be on the podium and still having fun."
Wolfe was surprised about the ruling but thankful regardless. "Making the ruling after the race is a little bit different to what I am used to back in the States, but I am just pleased for everyone at Ayers Racing who gave me a great package for my whole Australian visit and I am really pleased to repay them with the podium on our last night in Brisbane."
Jamie Veal was the first World Series contracted driver home in fourth ahead of Californian Carson Macedo and defending series champion James McFadden. Lockie McHugh finished an impressive seventh ahead of David Murcott, Logan Schuchart and Darren Mollenoyux.
The QSS backed series resumes on Friday February 3 at Tasmania's Gulf Western Independent Oils Speedway Latrobe for a double header weekend with two separate rounds at the same venue on Friday and Saturday.
Pic: Matthew Paul Photography
Posted: 9/01/2018