Sunday Shed Shot: Andrew Wright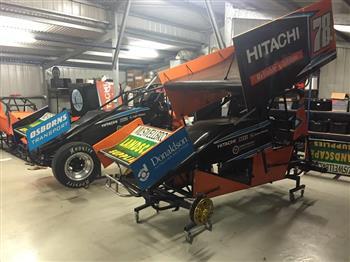 In this weekend's Sunday Shed Shot we catch up with contracted WSS30 driver Muswellbrook's Andrew Wright.
Andrew has opened the door to his favourite point of relaxation,
The Shed.
Located is his backyard you will find Andrew on many Sundays lazing around after cleaning up his Hitachi 78 Maxims following a torrid Saturday Night at Parramatta or Toowoomba. "It's a place I can relax and just think, think about the racing of the night before or just nut and bolt the car in preparation for the next round of competition."
Confidence is building for the 39 year old dual Australian Litre Sprint Champion and the KRE Engines are providing good car speed, "My on track aggression is also building in tune with my confidence." Andrew said.
Andrew is the son of former topline Newcastle Super Sedan pilot Ray Wright who will join the WSS competition as Andrew's Crew Chief during the 30th Anniversary tour for World Series Sprintcars.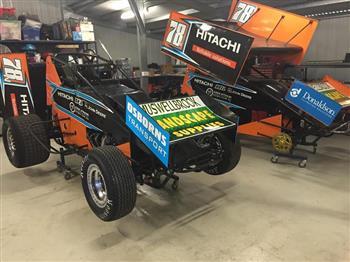 Posted: 17/10/2016