TO BE THE BEST, RACE THE BEST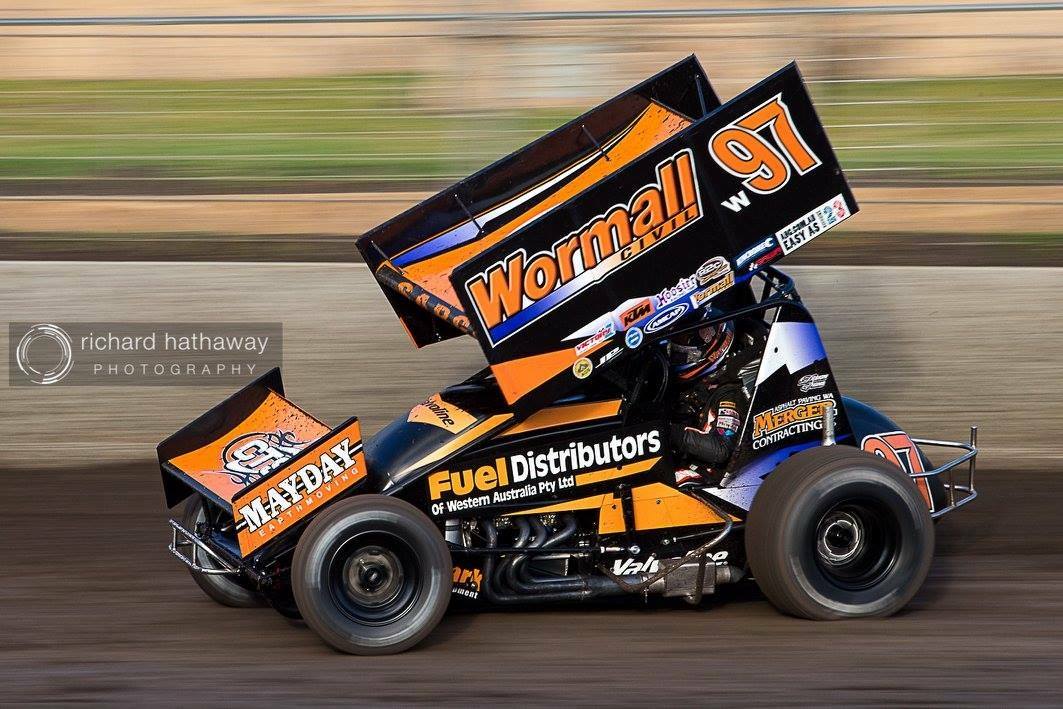 A successful 8 week Sprintcar campaign in the U.S. focusing on Eldora has 20 year old Mitchell Wormall excited about what might during World Series 31. "I appreciate the opportunity to join WSS and the teams recently announced as I believe to be the best, I have to race a Sprintcar against the best," Mitchell said. "World Series Sprintcars is recognised internationally for its intensity and often dramatic chapters but also that the calibre of driver competing is classic."
Mitchell will campaign Maxim Chassis', powered by KRE. Mitchell will team up with West Australian based Crew Chief Michael Armstrong with crew Jaiden Marlow and Robert Lock.
Valvoline, Fuel Distributors, Merger Contracting, Mayday Earthmoving, Australian Civil Haulage, Clark Equipment, CTS Transport and Brooks Hire have joined Wormall Motorsport for the team's first WSS title tilt.
Mitchell is another driver eligible for the Bunyip Print Rookie of the Year Award, Mitchell joins other young guns vying for the trophy in Lochy McHugh and Mick Saller.
Mitchell recently won the Sprintcar A-Main at Arunga Park in Alice Springs and points to the USA experience as the basis of the win. "What I took away from participating in the Kings Royal event at Eldora has proven valuable already."
Mitchell will begin his season in earnest at Pithara on October 21 in the 360 class, with his 410 campaign gets underway a week late at the Perth Motorplex.
Photo Richard Hathaway
Posted: 9/10/2017