VEAL BACK IN VICTORY LANE AT LATROBE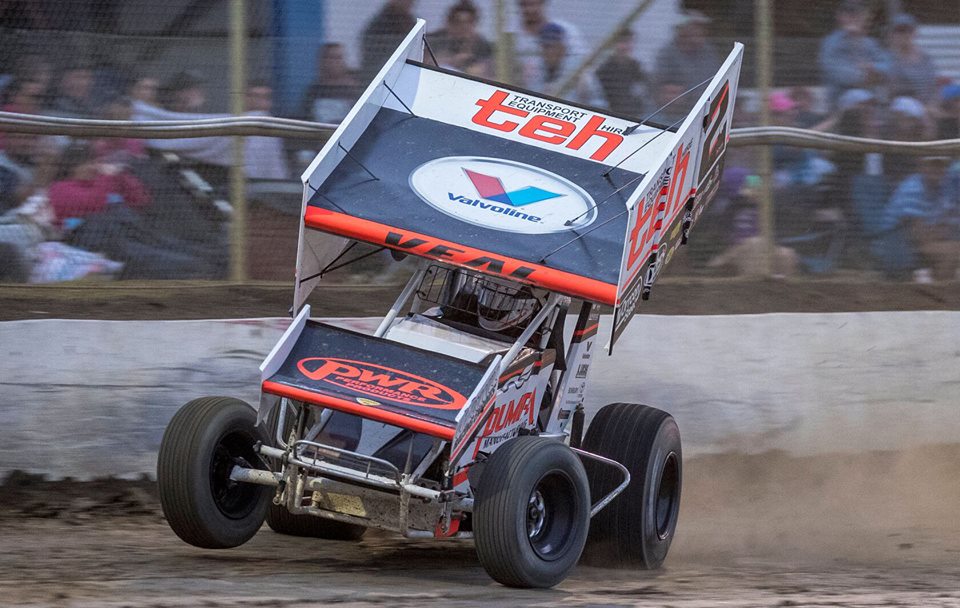 Krikke Motorsport's Jamie Veal has claimed his first QSS World Series Sprintcars win of the season at for round 9 at Latrobe, slightly closing the points gap on series leader James McFadden who drove from the B Main to salvage 10th.
Fellow Warrnamboolian Darren Mollenoyux backed up his win last night with an impressive runner-up result, while Adelaide's Brad Keller claimed third for his first WSS podium of the season.
Veal's return to victory lane began by qualifying 7th while West Australia's Jason Pryde collected his first ever Revolution Racegear Quicktime as the only driver to circulate under fourteen seconds on a racetrack that was already taking rubber.
Veal showed his form in the first heat of the night when he passed four cars in one move to win emphatically, backing it up with a 4th in the second round, and advancing to pole in the gold shootout.
The Transport Equipment Hire #W2 led from start to finish in the 30 lap feature race, while the remaining positions were shuffled between Mollenoyux, Keller and Steve Lines who traded blows for the first half of the race.
Jye O'Keeffe claimed the Hoosier Hard Charger award advancing from 13th to 7th.
The series remains in the Apple Isle for round 10 at Solo Hobart Speedway next Saturday before heading across the Nullarbor for the Western Swing the following weekend.
Photo: Angryman Photography
Posted: 5/02/2018